Currently viewing the category: "Science Layer Podcast"
Thanks again to Phil McKinney for the episode 2 interview, if you haven't listened to this episode, check it out here.
Adam recommends the book "The Advantage" Why Organizational Health Trumps Everything Else in business by Patrick Lencioni, buy this book here.
Adam discusses three great […]
Continue Reading

→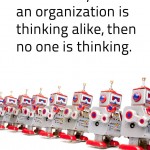 Want to learn more about innovation and R&D? well you've come to the right place with this episode!
This great interview with Mr. Phil McKinney of Cable Labs and PhilMcKinney.com is a perfect introductory interview for this podcast.  Mr. McKinney did not disappoint with fascinating insight and commentary about the use of science and technology […]
Continue Reading

→
This is the introductory episode of the science layer podcast.  I am beginning this podcast as a hobby primarily interviewing amazing scientists in industry, academia and the government.
This episode covers why I want to podcast, recent use of science as a political tool for certain people in the news media.  I also cover […]
Continue Reading

→