Currently viewing the category: "Science"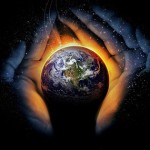 God's Eternal Purpose is Our Theory Of Everything
In my recent video series I make the case that Jesus Christ himself is Gods Eternal Purpose. I link this to The Theory Of Everything (TOE) popularized by Stephan Hawking. The universe and humanity was created for him. Based on this eternal purpose I make six Jesus-based […]
Continue Reading

→
Jesus as the 'theory of everything.'
This is a follow on video to videos 3 and 4. In these videos Adam discussed two mysteries of the Universe as highlighted by Brian Green. Adam also proposed that Jesus Christ is an acceptable theory of everything. If we can accept (or assume) that Jesus is in fact the theory of everything. […]
Continue Reading

→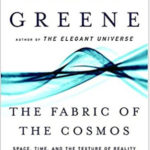 Why is the Universe Fined-Tuned for Life?
Adam shares his thoughts about an unexplained universe mystery. Specifically, why is the universe fine tuned for life?
Adam also shares a book he is reading by Brian Green The Fabric of the Cosmos. This book inspired this four-part video series.
"He is before all things and in […]
Continue Reading

→