Welcome to the Looking to Jesus blog !
Looking to Jesus is a place for people to seek first and to pursue Jesus Christ together. Jesus Christ is infinitely large and we will be able to increase in the knowledge of him for eternity. So in a sense we are just getting started with him.
Adam's Bio: I work in R&D, I live in NY, I am married with several children. I am absolutely fascinated with Jesus Christ. There is much more to him than most people realize. About 4 years ago I had what I consider to be a personal revival of sorts. In learning to fix my spiritual attention on only him and how to die to the old man to let Jesus live through me I learned how to stay focused on him.
Mission Statement: I help people to understand reality and look to Jesus Christ as All things through writing and speaking.
If looking unto Jesus and increasing him is something you want to join with me then please sign up for my email list below. If you like to write and would like to be a guest blogger on this site please reach out to me at collierak@me.com.
Contact information: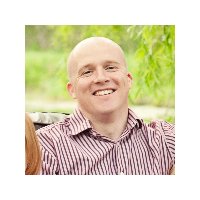 Email: collierak@me.com
RSS Link to this site:  http://feeds.feedburner.com/Adamcollierfeed
On Twitter: @Colliers2
Most importantly please subscribe to the email list to receive a free ebook!
FREE EBook

Bible Distribution in Pakistan