The Meaning of Seek First
to seek: VERB (seek meaning)
seeks (third person present) · sought (past tense) · sought (past participle) · seeking (present participle) attempt to find (something): "they came here to seek shelter from biting winter winds" synonyms: search for · try to find · look for · be on […]
Continue Reading

→
Just Trying Harder Is Not the Answer
As Christians we do not "try hard" to love or to forgive or to hear God or to have joy. Trying real hard to be brave or to serve others or to please God will not get us very far.
Instead we die, we surrender and we absolutely fix […]
Continue Reading

→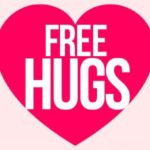 Many people periodically say "love is the most important thing". Yet that can mean different things to different people. For some people it means to just be super friendly and do what you think they should want.
But here is my two cents on this topic:
To Love God is our first priority:
Loving God often means to do and say […]
Continue Reading

→